rural health
Healthcare Missions Take Flight
Flying Doctors of America
Photos by Flying Doctors of America
Published 9/11/06 (revised 11/3/20); © 2006 Brande Nicole Martin
Try envisioning a group of volunteer healthcare professionals who gather up their supplies, pack up a donated private airplane, and head to a prison in Bolivia to provide healthcare to more than 1200 children who accompany their imprisoned parents in jail.
This scenario is not a fictitious, idealized story but one of the recent humanitarian missions of a group known as the Flying Doctors of America.
The Flying Doctors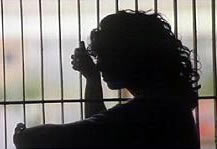 Humanitarians Allan Gathercoal, DD, president of Flying Doctors of America, and Ed Atwell, MD, chairman of the board, organized this mission, taking a group of physicians, nurses, pharmacists, and other support staff to help care for the families at a women's prison in La Paz, Bolivia. The healthcare staff encountered an environment where the Bolivian penitentiary system sends the otherwise abandoned children to jail to serve out prison sentences with their incarcerated parents. So, along with the children, the Flying Doctors of America care for the parents as well in these overcrowded prisons.
This mission is one of the many that these two men have planned and taken during the past 16 years. Dr. Gathercoal founded the organization in 1990, and Dr. Atwell joined after receiving a fax requesting interested medical personnel to join them on a healthcare mission to Peru.
Dr. Atwell said that joining the Flying Doctors of America was a natural fit for him. He had been flying airplanes since he was a teenager living in Georgia, and for several years he had been practicing as an orthopedic surgeon and enjoyed being active and helping people. He became a member of the board and eventually the organization's chairman, helping Dr. Gathercoal and other volunteers.
Going Where the Need Exists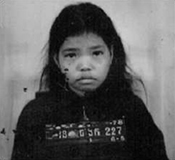 Most of the organization's missions take place in South and Central America, but they are willing to travel wherever there is a need for healthcare. They often have found their chosen destinations based on their own personal travels to countries where they witness groups of people in need of healthcare.
In the past, they have served those in Mexico, Africa, Asia, South and Central America, and the Caribbean. Yet, often times, prohibitive costs and bureaucracy in many countries prevent them from entering places where their services are needed. It is inevitable that the members of the Flying Doctors of America must work with local governments and medical ministries before entering a country. Dr. Atwell says, "Our group is mainly concerned with helping those in need. However, political and social factors affect our missions." Even so, the organization is determined to work through those challenges with tenacity. Naturally, they must concede at times and select another location when the bureaucracy inhibits the working relationship that the group is trying to establish. Nonetheless, Dr. Atwell and the others persevere and continue their work.
Building Partnerships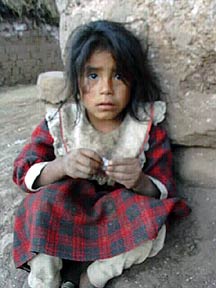 One such successful working relationship occurred in Peru. After the group had visited and provided healthcare services, they were able to develop a partnership between a Peruvian organization and a church in the United States to start up orphanages for homeless and abandoned children.
The impetus for trying to develop partnerships with other organizations -- and to begin ongoing outreach beyond just one visit -- came from a realization that bringing healthcare to the underserved for only one mission was probably generating false hope for the people. They receive treatment once and then are left to cope with their recurring ailments or a new condition. Therefore, Dr. Atwell organizes return visits to various locations. He also helps facilitate a training program to build a group of team leaders who will return to a location and oversee the mission. These team leaders may be citizens or locals from a particular destination who have collaborated with the Flying Doctors of America during a previous mission.
Volunteers Span Many Areas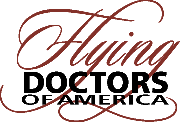 The volunteers from the United States who commit to working with the Flying Doctors of America belong to various professions, many in the healthcare field, but others who are non-healthcare professionals, such as interpreters and journalists. Dr. Atwell said that they look for like-minded people who are willing to help, and anyone is welcome to accompany them. There are many tasks that need to be done, such as setting up, organizing the supplies, and checking in and working with the patients.
The recruitment process is mainly through word-of-mouth. Dr. Atwell gives presentations at various healthcare facilities to encourage other healthcare personnel to participate in future missions. He also encourages medical students to travel along because it gives them another perspective of medicine in an environment where there may not be electricity and running water, and they must tend to patients in challenging working conditions.
The Benefits of Volunteering
Dr. Atwell said the overall experience is simultaneously heartbreaking and heartwarming. Seeing children who have not had a change of clothes in years and who are ailing is difficult, but the services that he and the others bring to the underprivileged are gratifying. After returning from a mission, he often finds working within his sanitized office in the United States with privileged patients takes about a month or more to adjust to. The dichotomy between the two worlds motivates him to continue returning to places where people are in need of healthcare. Eventually, he plans to retire and then dedicate more time to organizing and embarking on missions with the Flying Doctors of America.
He encourages anyone who is interested to move beyond their comfort zone to board a plane with the Flying Doctors of America and participate in a healthcare mission for those in need.
About the Author
Brande Nicole Martin, MA is Director, Digital Publishing and Content Strategy for the AMA and has worked as a freelance writer and editor for many years. She can be reached at brandemartin229@gmail.com.
About Angels in Medicine
Angels in Medicine is a volunteer site dedicated to the humanitarians, heroes, angels, and bodhisattvas of medicine. The site features physicians, nurses, physician assistants and other healthcare workers and volunteers who reach people without the resources or opportunities for quality care, such as teens, the poor, the incarcerated, the elderly, or those living in poor or war-torn regions. Read their stories at www.medangel.org.