Original Articles
healthcare for the poor
by Morgan Leafe, MD, MHA
Unsheltered homelessness continues to rise and largely contributes to the increasing numbers of those experiencing homelessness. Street medicine aims to meet individuals wherever they may be living, addressing pressing social needs while treating their medical conditions.
pediatrics
by Morgan Leafe, MD, MHA
Dr. Odiraa Nwankwor never imagined that he would eventually improve the health of countless Nigerian children in a lasting and substantial way, by creating, funding, and training the staff at Nigeria's first Pediatric Intensive Care Unit.
dentistry
"So instead of a dollar," Dr. Jay wrote, "I gave him my business card... 'Let me see what I can do about getting you out of pain and replacing those missing teeth so you can function by eating and look good for a job interview. That'll give you more benefit than my giving you a buck.'"
coronavirus
Peru's coronavirus fatality rate is now the highest in the world, surpassing Belgium and exceeding even Brazil and the U.S. In Iquitos, Loreto Province, where the Amazon Promise office is located, the Regional Health Ministry estimates that over 4000 people have died from COVID-19.
women's health
A nonprofit organization supported by the coffee industry advocates an ingenious, low-cost but effective alternative for early detection and treatment of cervical cancer, using humble vinegar and cotton swabs.
healthcare for the poor
Project Access is an initiative by the Buncombe County Medical Society to coordinate access to local healthcare for uninsured people who are not eligible for public assistance. It was an effort to systematize and manage the process of obtaining and delivering healthcare, thereby streamlining access for patients and doctors.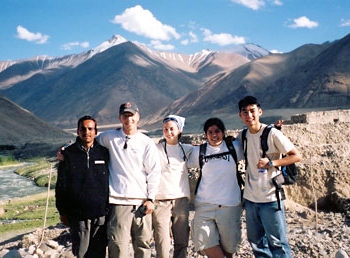 rural medicine
Villages in the Himalayas of India are often isolated from the rest of the world for seven months at a time by heavy snows and avalanches. Residents of these areas have no access to nearby healthcare and must walk long distances to get to a clinic.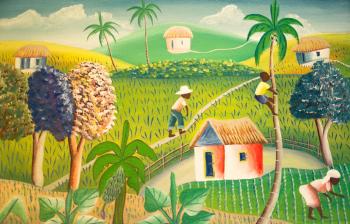 tropical diseases
Individuals and health organizations have waged an ongoing war against this emblematic "disease of the poor." One such effort is the LF-elimination initiative directed by Father Tom Streit, affectionately known as Pere Tom, who directs the program under the auspices of the University of Notre Dame.
Angel Sightings
weekly roundup
Dr. Paul Farmer from Partners in Health received the $1 million Berggruen 'philosophy' Prize, Medical Teams International provides rural dental care for free, and a Swedish nurse helps bring smiles to patients with cleft palate.
weekly roundup
The Himalayan Cataract Project, together with its global partners, has performed over one million sight-restoring surgeries. * The Carter Center, which runs programs to treat six preventable tropical diseases, has honored the work of one of their volunteers, 27-year-old Offre, who often walks hours at a time across the roadless mountains of Haiti to deliver samples. * The generous volunteer pilots of Angel Flight NE help rural patients get to their appointments.
weekly roundup
MSF: Saving the Lives of Children with Thalassaemia in Lebanon * Orbis Team Continues Treating Trachoma in Ethiopia Despite Covid * Health Care Heroes in Memphis: Diane Duke of Friends for Life
orthopedic surgery
The American Association of Orthopaedic Surgery honored Dr. Steven J. Meyer of Dakota Dunes, South Dakota for his more than 20 years of work in Tanzania, helping to "improve the human condition by alleviating suffering and supporting and contributing to the basic human dignity of those in need."
covid-19
Handwashing plays a vital role in reducing the spread of infectious diseases, including Covid-19. But a large proportion of the global population -- the World Bank estimates three billion -- does not have consistent access to soap and water. Engineers Without Borders USA is a hard-working group of volunteer engineers who partner with local communities to provide solutions to basic problems such as clean water, electricity and safe sanitary systems.
refugee care
"I remember the tense atmosphere in our time at the border. The patients arrive under great distress. They are still in shock from what they had just witnessed or endured at the hands of the rebels. They are grateful to have survived, but their fear is palpable. I became very familiar with the brutality of war from witnessing their pain."
coronavirus
"When I arrived in Manaus, the grave diggers were working beyond capacity, all the hospital intensive care units were overflowing with dying patients, and there were lists with hundreds of severely sick patients waiting in health centres for an intensive care hospital bed to become free..."
coronavirus
Grounds for Health is introducing HPV self-sampling in poor coffee-growing regions to reduce exposure to the coronavirus.
Angels in Medicine is a volunteer site dedicated to the humanitarians, heroes, angels, and bodhisattvas of medicine. The site features physicians, nurses, physician assistants and other healthcare workers and volunteers who reach people without the resources or opportunities for quality care, such as teens, the poor, the incarcerated, the elderly, or those living in poor or war-torn regions. Read their stories at www.medangel.org.